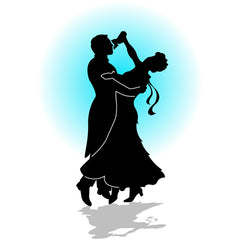 Social Ballroom II (Advanced Beginner), DuPont Circle/ Adam's Morgan
New ballroom dance classes at Results coming soon!
Do you know a few basics but want to learn more? Are you preparing for a wedding dance and need a few fancy moves? Do you need to brush up on some of your old dance moves? Than this is the class for you!
<b\>
<br\>The class limit will be 30 students
<br\>
<br\>*Dates:* 6/27
<br\>*Number of classes:* 1
<br\>*Day of Week:* Saturday
<br\>*Time:* 6:00pm-8:00 PM
<br\>*Location:* Results the Gym
<br\>1612 U Street, NW Washington, D.C.
<br\>*Description:* This class will develop more advanced patterns and techniques of Waltz, Foxtrot & Tango. Great preparation for a wedding or other social events.
<br\>*Experience Required:* Some basic ballroom experience required.